Tips, Stories & Other Distractions.

Published by Coop in ICEHOLE TALK

THE LATEST FROM OUR CREATORS
& FIELD STAFF

---
CREATOR SPOTLIGHT - THE HELI-HUNTER CREW


SEASONAL & SUSTAINABLE IDEAS.

---
THE HEALTH BENEFITS OF EATING VENISON
As a hunter, conservationist, and lover of wild game, I can tell you that eating venison is not just a delicious culinary experience, but it's also a healthy choice that provides a wide range of benefits.
First and foremost, venison is a lean protein that is low in fat and high in nutrients. It is an excellent source of vitamin B12, which helps maintain healthy nerve cells and red blood cells. It's also packed with zinc, which is essential for a strong immune system, wound healing, and DNA synthesis. Venison is also rich in iron, which is important for carrying oxygen in the blood and maintaining healthy muscle function.
But the health benefits of venison don't stop there. Venison is also a great...
EATING WILD - COASTAL CATCH & COOK
GULF OF MEXICO - A FISHING PARADISE
As a lifelong angler and outdoorsman, I've had the opportunity to fish in some of the most beautiful and bountiful waters in the world. And let me tell you, few places compare to the Gulf of Mexico when it comes to the sheer variety and abundance of fish. From red snapper to grouper to amberjack, these waters are teeming with life.
One of my favorite ways to fish in the Gulf is to target red snapper, a prized game fish that's not only delicious, but also provides a challenging fight. These fish can be found in a variety of habitats, from shallow reefs to deep offshore waters, and are known for their bright red color and distinctive eye-catching dorsal fin.
To catch red snapper, I like to use a combination of ...

EXPERIENCES TO HAVE & PLACES TO GO.

---
ICEHOLE ROAD TRIP - NEW BRAUNFELS, TX
FLOAT THE GUADALUPE RIVER BY DAY, ENJOY GRUENE HALL BY NIGHT
If you're looking for a fun-filled summer getaway, tubing down the Guadalupe River in New Braunfels is a must-do activity. Located just a short drive from San Antonio and Austin, the Guadalupe River is a popular destination for locals and visitors alike. In addition to tubing, the area is also home to many other attractions, including the historic Gruene Hall, making it a perfect spot for a weekend trip.
Tubing the Guadalupe River is an exhilarating experience that should not be missed. There are several rental shops located along the river that offer everything you need for a successful tubing trip, including tubes, life jackets, and transportation to and from the river. The river has different sections that vary in length and duration, so there is something for everyone. The most popular section is the six-mile stretch from the Canyon Lake Dam...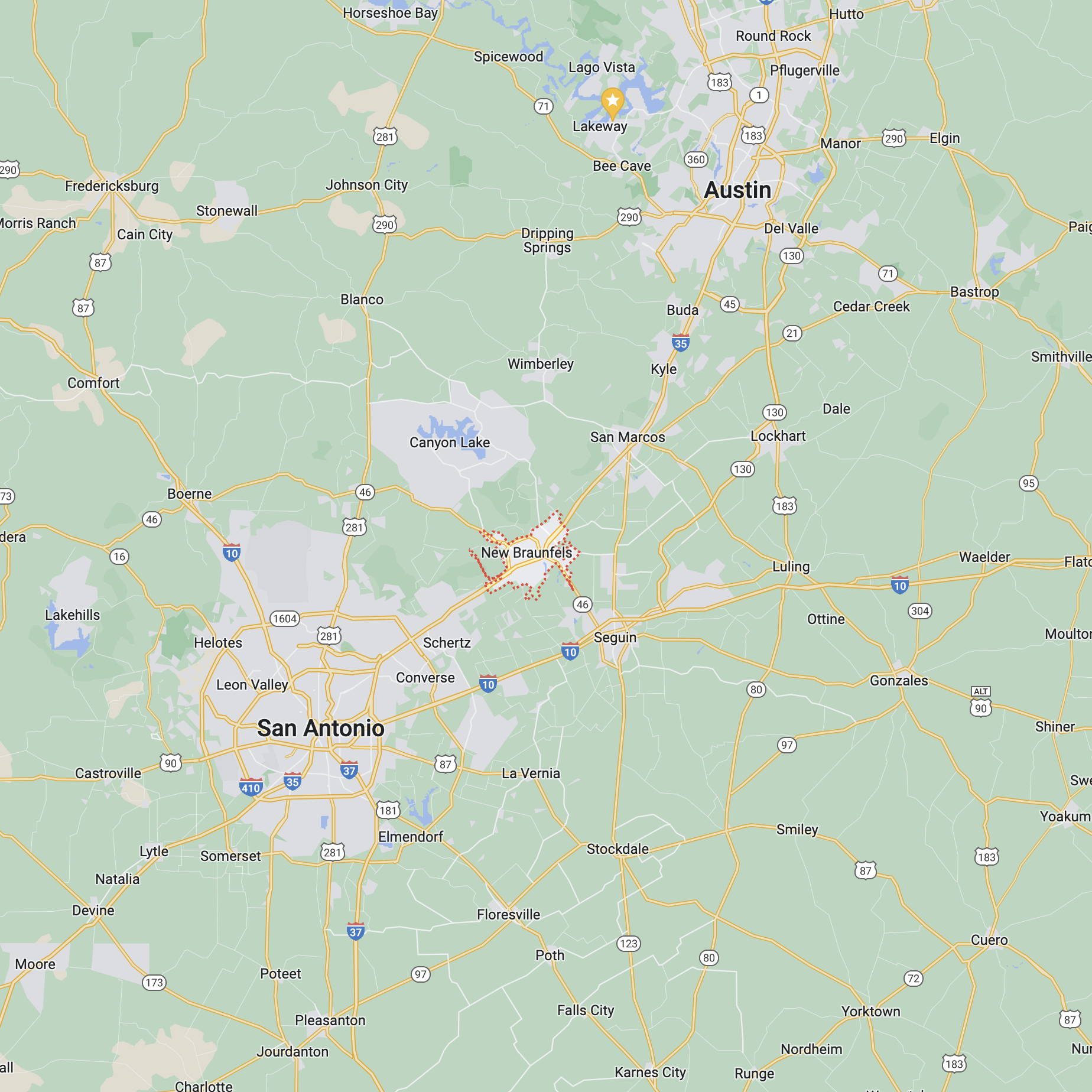 LEARN YOUR ICEHOLE INSIDE & OUT.

---
ICEHOLE TALK - MOLLE ACCESSORIES
WHAT IS MOLLE, AND WHY IS IT ON MY ICEHOLE?
MOLLE webbing, which stands for Modular Lightweight Load-carrying Equipment, is a system of webbing straps and pouches that allows for customizable attachment of equipment to tactical gear. This system has become a staple in military and law enforcement operations, as well as for outdoor enthusiasts and survivalists.
Origins of MOLLE Webbing: The MOLLE system was developed in the late 1990s by the United States Army's Natick Soldier Research, Development and Engineering Center, as a replacement for the ALICE (All-purpose Lightweight Individual Carrying Equipment) system, which had been in use since the Vietnam War era. The MOLLE system was designed to be more...
KEEPING YOUR ICEHOLE CLEAN
CLEANING & STORING YOUR ICEHOLE
As hunting season comes to a close, it's important to properly clean and store your cooler to ensure it's ready for the next season. A clean and well-maintained cooler not only helps preserve the quality of your game meat, but it also ensures the longevity of your cooler. Here are some steps to follow for cleaning and storing your cooler after hunting season:
Step 1: Empty the Cooler
The first step is to empty the cooler of any remaining ice, game meat, or other items. It's important to do this as soon as possible after the hunt to prevent any bacterial growth or odors from developing.
Step 2: Remove Dirt and Debris
Next, use a soft-bristled brush or sponge to remove any dirt, debris, or blood stains from...